Frequently Asked Questions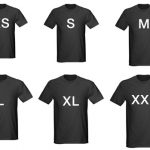 What sizes work best for quilts made from t-shirts? Adult shirt sizes work best for quilts made from t-shirts. Adult medium and smaller, including youth sizes, work best for pillows. Larger sizes tend to be too big.
Can I use sweatshirts? Sweatshirts, tank tops, jerseys can also be used for quilts.  Any clothing can be used to make squares or appliqués. Baby clothing also makes an adorable baby clothing quilt.
Should I wash my shirts? Please send CLEAN t-shirts. Clothing should be washed using unscented detergents and dryer sheets. Spots add character, so don't worry!
What is your return policy?  Due to the custom nature of our memory t-shirt quilts and pillows, they are not returnable or refundable.
How do you know what part of my shirt to use? Use the Square Marker Form to let us know your preferences. Please pin (do not tape) the squares to any specific shirt part you want used. Without a note, we will use the front shirt logo. If there is no front, we will use the back. If there is a small part of the shirt you want used, please indicate this with a Square Marker or we use any part of the shirt that makes a great design.
Should I cut my shirts? DO NOT cut your shirts please.  If you have any t-shirts with printing on the sleeve or back that you would like to use in the quilt, please pin a Square Marker to the shirt indicating any special instructions.
How long will it take to receive my quilts made from t-shirts? Please allow 6-8 weeks for delivery of your custom t-shirt quilt.
Where do I send my shirts?  We will email you with directions on how to get us your t-shirts within 24 hours of contacting us.
How is my product shipped to me? We ship USPS.  Shipping is $20 per item.  Arrangements can be made to pick up your product if you are local. Just contact us.
How do I pay for my custom memory t-shirt quilt,t-shirt blanket or t-shirt pillow? Full payment is due with the t-shirts and order form.  Payment can be made by PayPal or check.
Is my memory quilt machine washable?  Yes, we recommend cold water, gentle cycle with a  mild detergent. Hang dry or tumble dry at the lowest temperature possible. Do not iron! The ink on the shirts may melt.